Beach Clean Up on November 12 at 6:00am.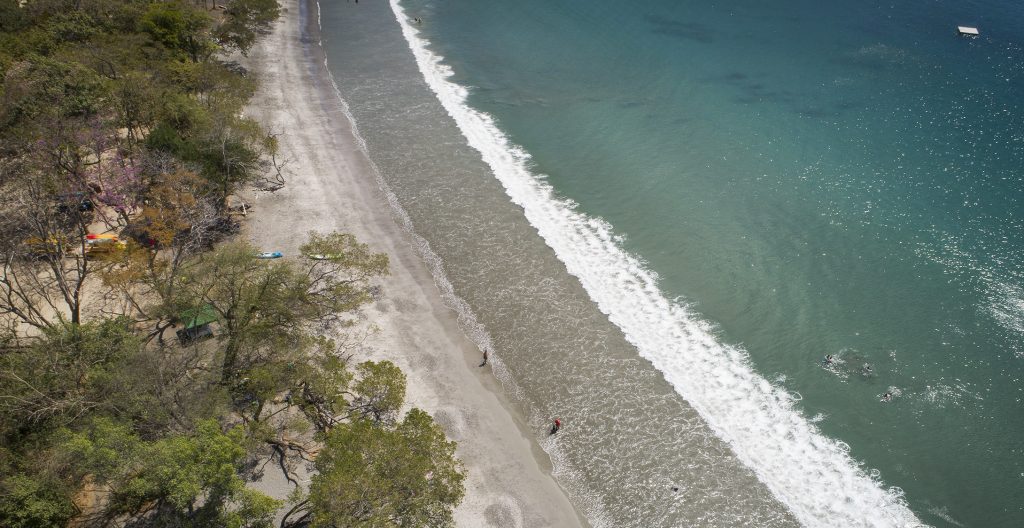 The "king tides" have arrived to the Nicoya Peninsula and Las Catalinas is seeing their effects with up to three meter swells in Playa Danta and neighboring beaches. According to the National Oceanic and Atmospheric Administration (NOAA) a king tide is a colloquial term used to describe exceptionally high tides that occur during a new or full moon when the moon aligns with the sun and is in its closest point to earth in orbit. This causes the greatest gravitational pull and biggest water movement in the form of high tides.
While a great time of year for surfers and one of the few times that Playa Danta goes from boogie board friendly to surfboard friendly, the tides often bring with them a strong reminder of the need to protect our oceans from pollution. The high tides, seasonal currents as we transition from green season to dry season, and positioning of our bays on the Nicoya Peninsula bring much physical evidence of water pollution directly to our beaches and those of neighboring beaches.
In an effort to be better for the earth, we are hosting a beach clean up on Thursday, November 12th at 6:00am starting from Limonada. We invite you to join us in our commitment to nature.