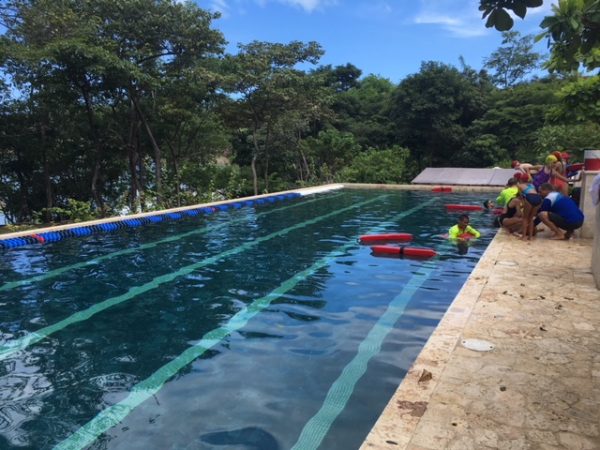 It's a bright sunny Saturday morning in town. Skies are blue with just a few small clouds and a soft wind from the Northeast that keeps clouds constantly moving.Temperatures will range during the day between low and mid 80s and we might have a shower mid afternoon. Sea temperature is expected to be around 81°F. The next low tide will be at 5:47 pm, a few minutes after sunset which today is at 5:23 pm.
Busy Nippers working hard on their assignments at the Beach club, having their Saturday morning class which is part of ConnectOcean's Nipper Surf Lifesaving program.
The moon will be rising today in the east (100°) at 2:54 pm. After the heavy rains in the last weeks, the night's have been darker than usual for some days. Yesterday, with the sky clear and the full moon coming soon we had a bright night, which we expect today too, bringing fantastic night scenes with the sea, town and mountains very visible and with a lovely light accompanied by the peaceful calm of the night.