In this Daily: The Chefs of Guanacaste Nights 2020
Guanacaste Nights is coming up on February 21st and February 22nd, and the participating chefs are ready for another edition of this food festival inspired by the ingredients and culinary styles of Guanacaste. Hailing from a diverse set of different culinary backgrounds and experiences, Chefs Ryan Hardy, Mawa McQueen, Gilberto Briceño, Jose López, Mónica Phillips, Demian Geneau, and Jaak Toomsalu, are set for two nights of creative food in Costa Rica.
Chef Ryan Hardy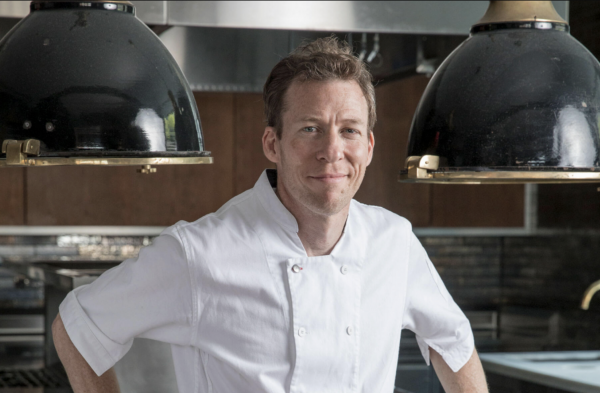 Chef Hardy has almost 20 years of cooking experience, in a career that has taken him from San Francisco around the U.S., including stops to launch award-winning restaurant Rustique Bistro in Aspen, take on the role of head chef at Coyote Café in Santa Fe, and compete in numerous competitions around New England and the U.S.
Chef Hardy's passion for the rich homegrown flavors of sustainably sourced ingredients lead him to found his own farm, and have continued to manifest in his cooking, a passion which comes to life in colorful new ways during Guanacaste Nights.
Chef Mawa McQueen
Aspen, Colorado's dynamic and beloved Chef Mawa is a successful restaurateur and entrepreneur who is unapologetic about her African, French and American roots. Her flagship restaurant, Mawa's Kitchen, in Aspen, is a favorite spot for both locals and seasonal visitors, and her other concept The Crepe Shack, was an immediate hit at Snowmass Base Village Ski Resort. In 2019, food photographer, Alan "Battman" Batt, honored Mawa by selecting her to be featured in his newest cookbook Toques in Black: A Celebration of Black Chefs that highlights 101 of the most talented chefs in America.
Mawa's passion is creating dishes that feature balanced, healthy, locally sourced, and organic food that your body craves, and the tremendously diverse natural bounty of Guanacaste's mountains, farms, and seas should certainly give her the tools to do just that.
Chef Gilberto Briceño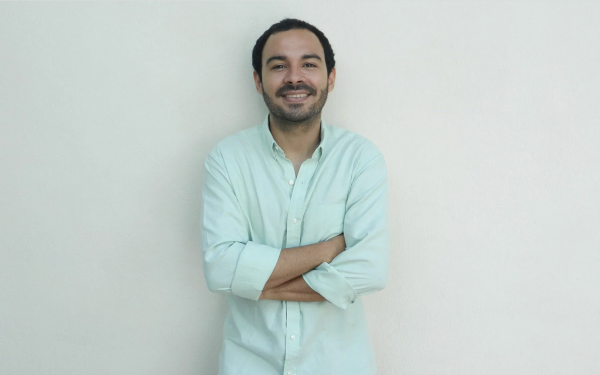 Chef Briceño is a culinary explorer with Costa Rica at heart. After his studies, Chef Briceño set out to work in some of Europe and South America's most fascinating kitchens, ranging from Spain to Paris to the Basque country, on to Sweden, Chile, Bolivia, Brazil, and many others. His influences come from both his mentors on his travels and the many places he has yet to see, in an unyielding love for the craft and for exploring new flavors.
Chef Briceño is constantly on the search for new flavors and ingredients from right here in Costa Rica, where he hosts workshops on foraging and a number of different pop-ups and personal dining options. In this, his second Guanacaste Nights, expect to see his passion for the hyper-local plants, herbs, and tropical fruits take shape yet again, after his nicoya clams, mano de cuadrado, and purple corn toasties last year.
Chef Jose Lopez
Born in San Jose, Costa Rica, Chef Jose is a leading voice in the country's culinary identity, which blends European, African and Central American influences. He has spent his career championing Costa Rica's indigenous products, flavors, and traditions, while advocating for the preservation of its natural resources. His background includes travels and studies in Paris, Valencia, Jerusalem, Madrid, and he has also operated a number of restaurants throughout Central America.
As the Executive Chef at Casa Chameleon Hotels, Chef Jose served as the de facto host of Guanacaste Nights 2019, and returns in 2020 to bring another round of iconically Costa Rican cuisine to the table. With a background and experience in Costa Rican cuisine that few can rival, these meals will be an excellent way to taste the flavors of the region elevated to their utmost.
Chef Mónica Phillips
Chef Phillips started her path as a chef in Costa Rica, before setting off to specialize in pastry. After studying at the French Pastry School of Chicago, Chef Phillips returned home to found Creme Caramel in Escazu, Costa Rica, where she uses her skills to create impeccable local pastries that draw from both the colorful character of the country and the learnings of some of the world's foremost culinary cultures.
Chef Phillips's background in pastry brings a starkly different perspective to this two night event, and seeing how Guanacaste, a region not particularly known for its pastry, comes to life in her cooking will be fascinating.
Chef Demian Geneau
Born to French Parents in a small town on the Pacific side of British Columbia, Chef Geneau has always had a rich culinary background tied to the ocean. After starting his culinary journey at Canada's Blue Heron Inn, he moved to Costa Rica, where he spent the next eight years as Executive Chef of the Florblanca Hotel in Santa Teresa, before launching Product C, a seafood market and restaurant. Product C quickly became a local icon with a strong national following for its sustainable, responsible fishing, as well as for Geneau's efforts to affect change on both local and international fishing practices.
This appreciation for the sea and passion to drive sustainable sourcing eventually drove Geneau to Guanacaste in 2017, where he helped open Copper & Stone, a gourmet grocery built around fresh and local ingredients from one of the world's most vibrant landscapes. To Guanacaste Nights, Geneau brings an intimate knowledge of local, sustainable sourcing, and a skilled hand to bring these ingredients to life.
Chef Jaak Toomslau
Chef Toomsleau is a passionate Mediterranean and seafood lover, a food traveler, restaurant entrepreneur, and a freelance kitchen designer. Born in Estonia, Chef Toomsleau studied pastry and culinary arts in the Estonian Culinary Academy before venturing to explore traditional cooking across Mediterranean countries like France, Portugal, Greece, Italy, and Spain, and up north to Norway for six years.
Now, Chef Toomsleau lives in Costa Rica, where he has taken his appreciation for both the new and the traditional to the rich landscapes of one of the world's most beautiful and biodiverse places. Chef Toomsleau brings an adventurous and creative touch to all of his cuisine, which will be an exciting addition to Guanacaste Nights.
Join the Celebration
Tickets are now available to join all of these chefs in February for Guanacaste Nights 2020, starting with the Culinary Celebration, a multi-course meal featuring a dish from each chef and optional wine pairings on Friday, February 21st at Sentido Norte. The next night will be Fiesta en La Plaza on Saturday, February 22nd in Plaza Danta, a casual food festival with each chef serving a snackable bite.
You can register for both events and stay in town at the Guanacaste Nights homepage.
[maxbutton id="1" url="https://cta-redirect.hubspot.com/cta/redirect/4917861/49b5691b-0774-4347-9a35-a5c6a871cb64" text="Guanacaste Nights 2020" ]